We have all been in a situation where our foundation has betrayed us in the winters. Dry skin, which is such a common phenomenon in winters, can cause any foundation applied to the skin to become patchy resulting in a very unattractive makeup look.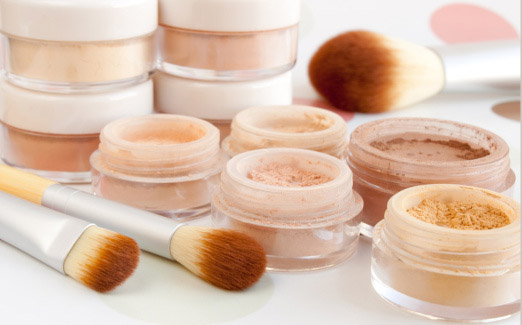 Courtesy-mochimag
But what can be done to avoid this mishap? Well, it might be hard to believe but adding a few simple steps to your makeup routine can make your mineral foundation last all day, even in winters:
Gently exfoliate: Exfoliation helps get rid of any dead cells on your skin which may prevent your skin from taking in the moisture of the hydrating products that you use. This will indirectly help get rid of any dry patches that your foundation may stick to. Moreover, it will make your skin smooth and will allow your makeup to last all day.
Use cream based cleansers: Using milk and cream based cleansers to prep your skin for makeup is important as it will stop your skin from getting dry any further. Being careful in this regard will allow your foundation to glide on easily and last longer than expected.
Moisturize: To ensure that your skin doesn't dry out throughout the day and stays hydrated apply a moisturizer before you apply your foundation. You can even mix a part of your moisturizer to your foundation to ensure that your foundation does not come off after getting patchy in some areas. Better yet, opt for a tinted moisturizer.
So make use of these tips in the winter and your foundation will definitely last all day long!
---